Increase Recycled Materials
Effort Status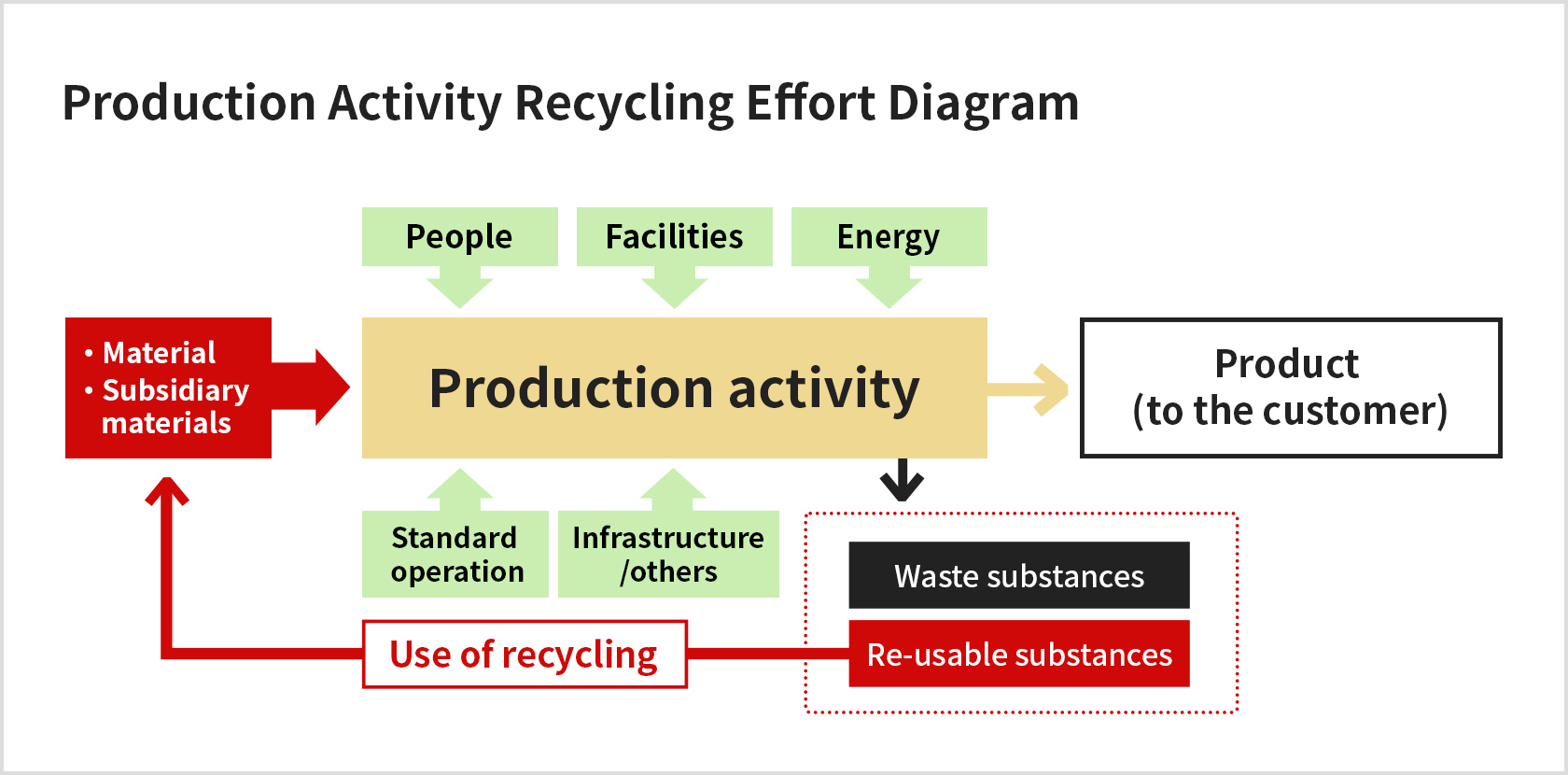 By increasing re-use of production waste items in production again, we reduce the consumption of sourced natural resources, and make efforts toward a production activity that builds a recycling society.
Specific examples
Example 1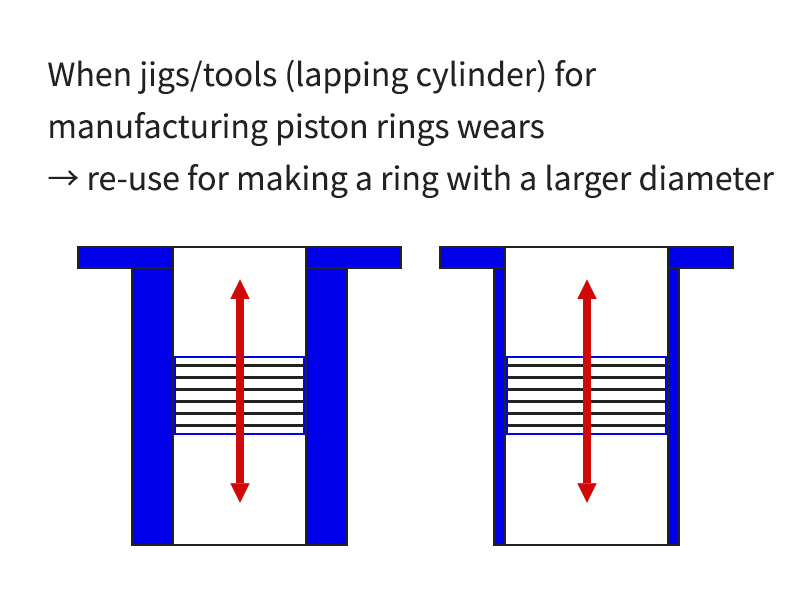 If jigs/tools for manufacturing Piston Rings (circular) wears and exceeds the standard limit, modify it and re-use for Piston Rings with a large diameter.
By doing this, the number of jigs/tools that are fabricated is reduced.
Example 2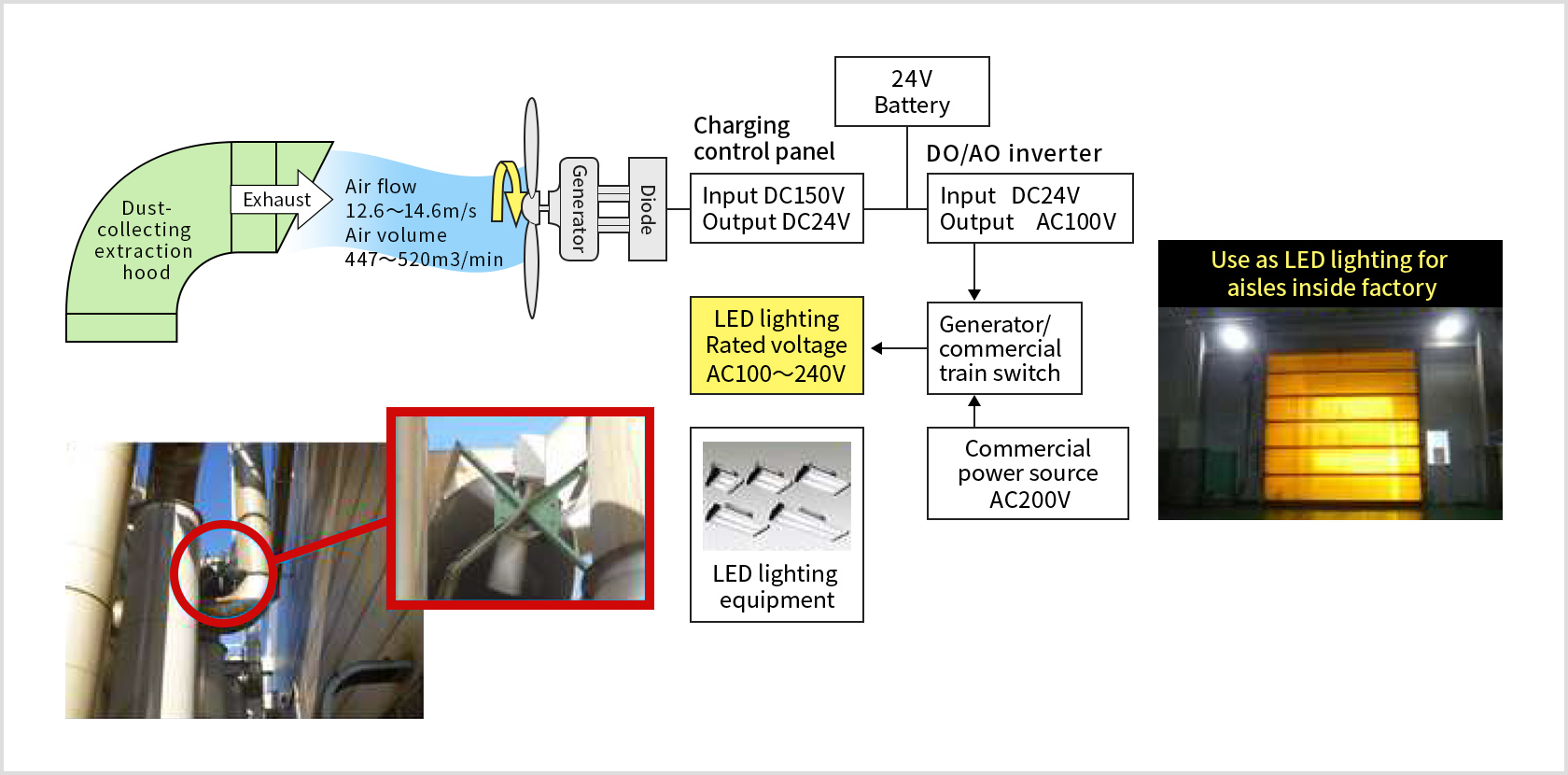 The exhaust air from dust-collecting extractors in the factory is used in power supply for factory lighting which is being changed to LEDs, for effective use of waste energy.