Valve Seat
The Valve Seat is the seat of the engine valve. It contacts the exhaust valve and maintains airtightness of the combustion chamber.
Our Valve Seat uses material with hard particles are dispersed onto it, using a specialist alloy dust developed by us, which has a superior balance of heat resistance, friction resistance and compatibility with valves, and can support 4-wheel and 2-wheel vehicles for diesel, gasoline or gas fuels such as LPG and CNG.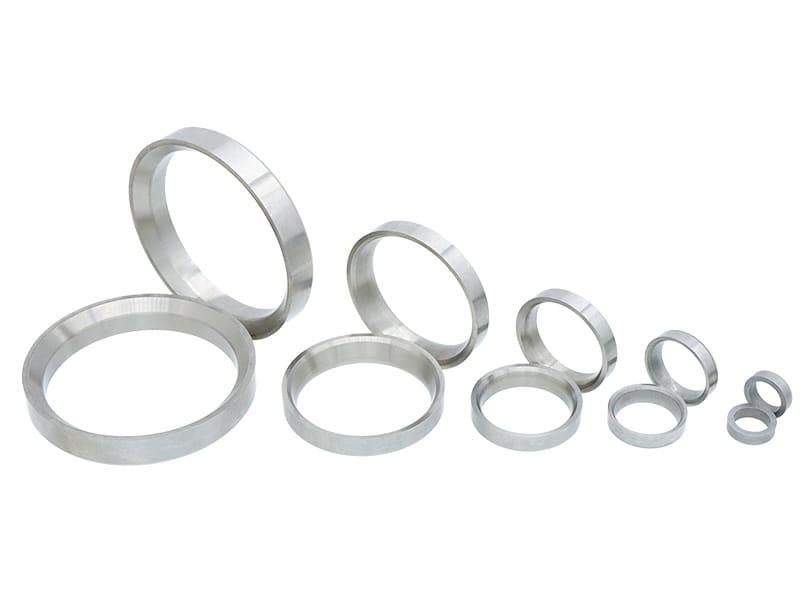 For gasoline engines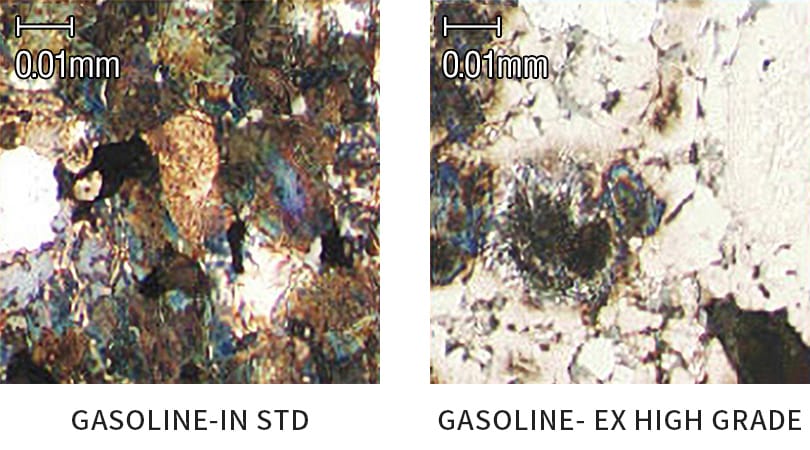 Valve Seats for gasoline engines need to have superior exothermicity, be affordable and strong, and be easily machined.
Our Valve Seats are low cost, and compatible with engines that are intended for high output/fuel efficient environments.
For diesel engines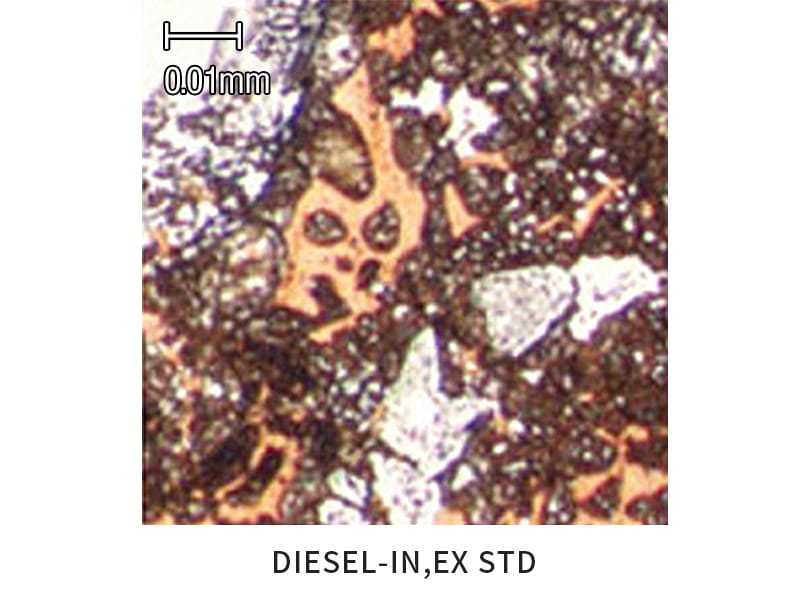 Valve Seats for diesel engines need superior friction resistance and heat resistance for both air intake and exhaust as well as be strong.
Our Valve Seats are widely used for various diesel engines.
For gas engines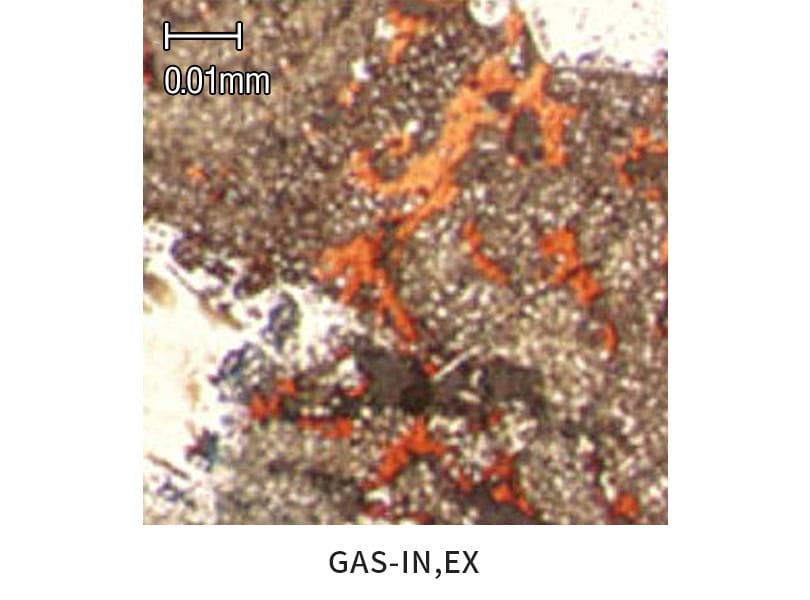 Gas (CNG, LPG) has been raised as one replacement fuel, and for the Valve Seat use environment this makes the heat conditions more severe.
Our gas engine Valve Seats use a material that has superior friction resistance at high temperatures, and is used on various gas engine vehicles.
For alcohol fuel engines
For alcohol fuel engines, combustion generated substances are few, and metal contact can easily arise around the valve, making the use environment for Valve Seats more severe.
Through technology we have developed, an oxide film is deposited on the material surface, making it possible to secure sufficient friction resistance even in a severe environment.
This is mainly used in alcohol fuel supporting vehicles such as FFV.