What is a valve seat?
Figure 1: Internal combustion engine cylinder section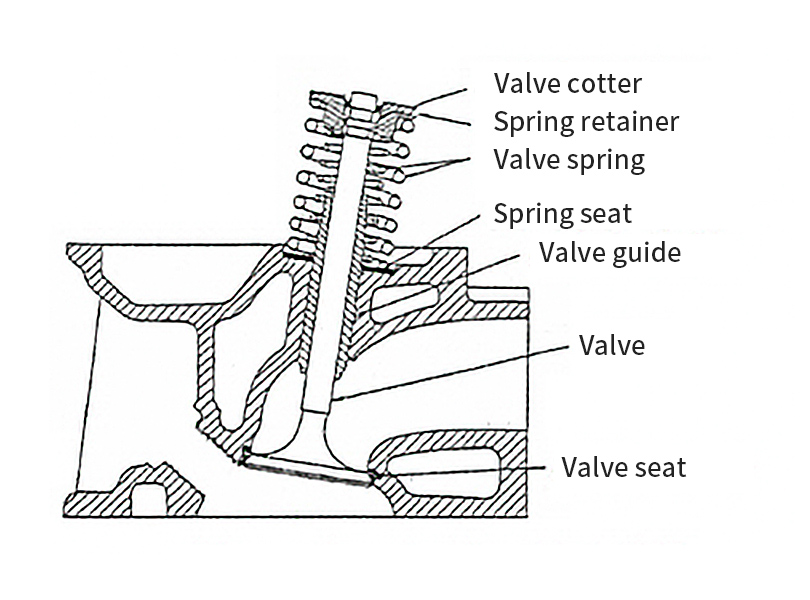 Figure 2: Valve installed condition
In simple terms, the Valve Seat is the seat for the air intake valve and air exhaust valve. It is the part that makes contact with the valve, and maintains the airtightness of the combustion chamber.
Valve retention/airtightness retention
Function 1 Airtightness retention
Tightly holds when the valve is seated, prevents compressed gas or combustion gas leaking into the manifold from between the valve and Valve Seat.
Function 2 Heat conduction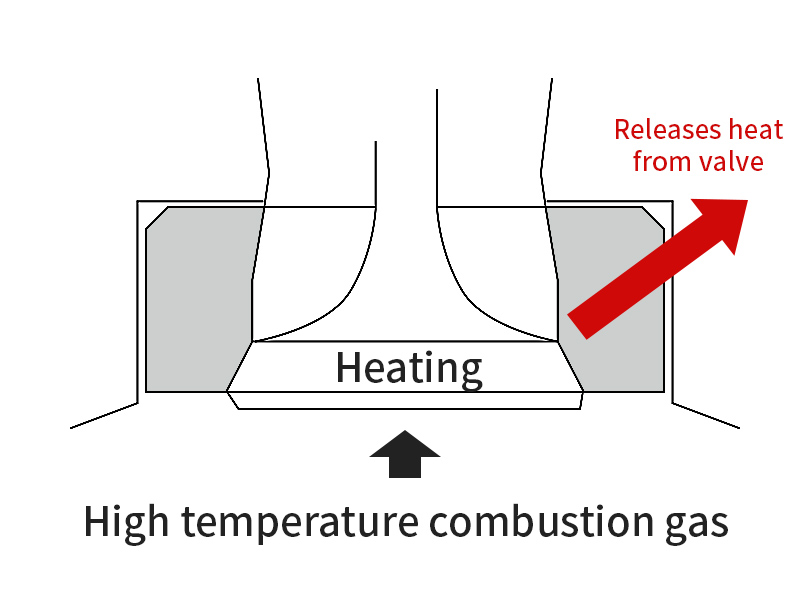 Reduces vale and cylinder head friction at the same time.
Required features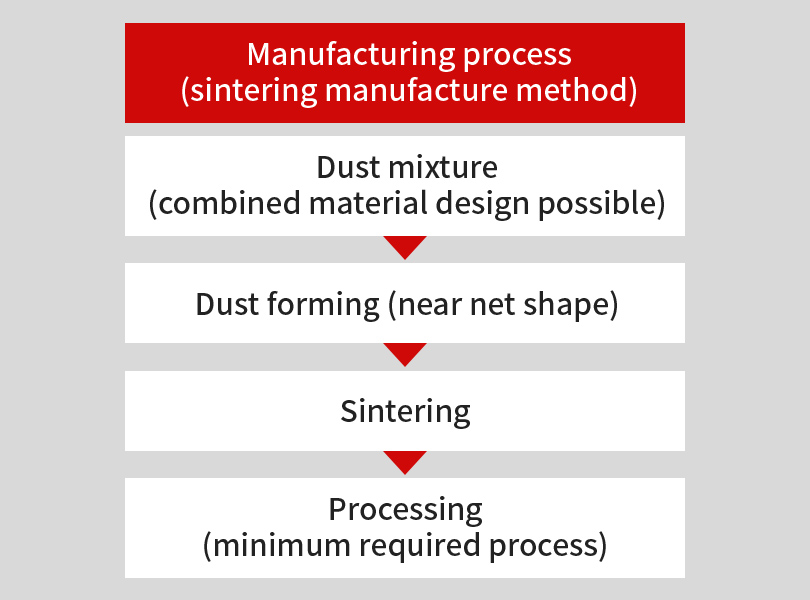 Furthermore, the following are required features of Valve Seats
It should not be aggressive toward its valve
It should be a reasonable cost. →Reduced processing through sintering manufacture method.
Easy to machine for processing at the customer.
The above features can be given as functions in combination to a single product through a manufacture method called sintering (see figure).