Exterior Resin Parts
From large resin parts to small resin parts, we offer products that leverage molding technology that matches customers' needs. Molded parts are colored through a wide variety of decorative and plating technology that is attractive to customers. With a wide range of resin molding technology+ decorative variety, Radiator Grilles and Millimeter Wave Radar Covers are produced with beautiful shapes. Always conscious of a car society that has a low burden on the environment, we are also focused on weight reduction and air resistance, too.
Radiator Grille
This is an exterior part that goes around the radiator. We offer a variety of decorative options using plating,
deposition, paint technology, etc. Also, we take environmental measures through reduced weight resins and self-colored raw materials.
Millimeter Wave Radar Cover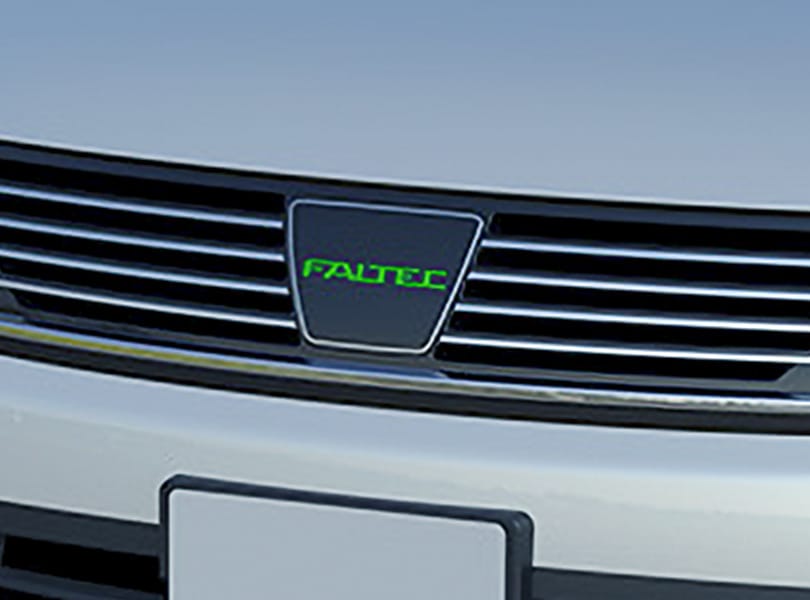 This is a metallic cover that allows millimeter waves transmission, which are used in safe driving systems. We offer a high-quality product through our unique processing method.